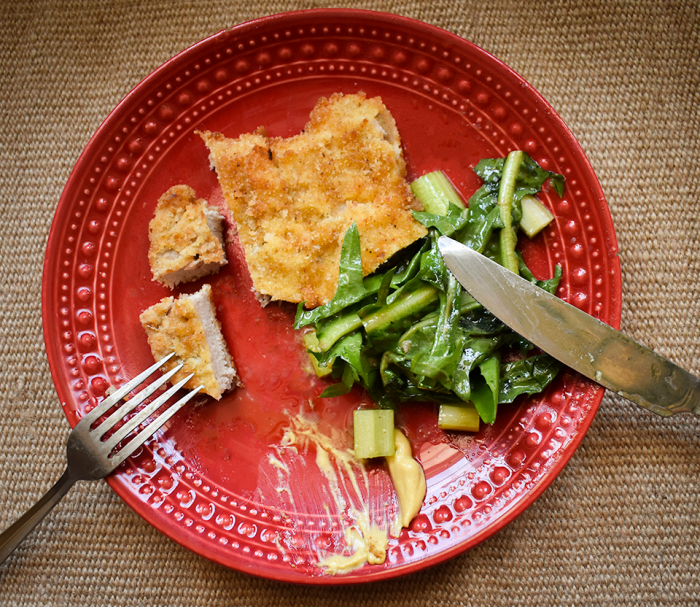 Nigel Slater is one of my favorite cookbook writers. His writing style verges on poetic, with gorgeous descriptions of food and atmosphere. In a column in The Guardian, he writes about the humble sausage in such terms: "Sausages have always been my quick fix. The little pink digits in tomato sauce my dad would leave in the Aga for when I came home from school; my local butcher's joyously plump breakfast sausages, stuffed into a soft mustard-splattered bap; the coarse-grained chorizo I split open like a book and allow to singe on the grill on summer nights. Breakfast sausage, or those fat Italian porkers with fennel seeds and black pepper, often make it to the dinner table, flanked by piles of sweet potato mash, their skins glossy and sticky as Marmite. They might be cooked over charcoal in the back garden, or slowly burnished in a pan over a low heat, each one turned regularly, watched over as a cat might keep an eye on a nest of slowly fattening fledglings." This is how I wish I wrote! Instead, what flows from my fingertips is usually a stream of words that try to be funny and are often superfluous. But besides Slater's writing-style, the other thing I love about his recipes is that many-a-time they are non-recipes, that is, there are no hard and fast rules. It's relatable since sometimes the idea of schlepping to the grocery store to pick up this and that isn't entirely realistic. Some nights, dinner is grabbed from the crisper bin and pantry, an improvisation. This recipe for a simple salad is an homage to both Nigel Slater and busy nights: Tender dandelion greens (arugula would also be lovely) are swept up in a dressing of silky anchovies, fresh garlic and nutty sherry vinegar (sub in your favorite vinegar, but I would stay away from white vinegar). Pantry staple olive oil mellows the garlic's fire and tempers the bitterness of the greens. Chopped bits of celery add vegetal crunch. Serve with a flick of grated lemon zest.
SIMPLE SALAD (A NON-RECIPE)
Serves 1 to 2; Lovely alongside pork or chicken schnitzel. If you're feeling inspired, tuck paper-thin peels of parmesan between the dressed leaves.
INGREDIENTS
Small bunch dandelion greens, washed, trimmed, and cut into 3-inch sections
5-inch piece of celery, diced
2 anchovies in oil
1 small garlic clove, roughly chopped
1 Tbsp sherry vinegar (add to taste; I splashed it in without measuring and tasted as I mixed)
Glug of olive oil
black pepper
grated lemon zest
In a mortar and pestle, bash the garlic to a paste. Add the anchovy and muddle until well blended.
Add the black pepper and sherry vinegar and mix together thoroughly.
Add olive oil and mix. Taste, and add more vinegar as preferred.
Place the dandelion greens in a bowl with chopped celery. Pour dressing on top and toss to coat.
Serve with a flick of grated lemon zest.