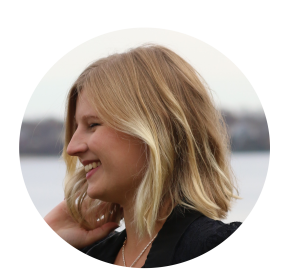 My name is Grace, and I wield a Chinese cleaver as readily as a pen. I have a BA in art history and a minor in Spanish from the University of Pittsburgh, and have extensive experience as a writer, recipe developer and illustrator. I've written for the likes of Bon Appetit, Taste Cooking, Rhode Island Monthly magazine, the University of Rhode Island Magazine, Salt & Pepper, and ecoRI News.
I am an avid cook with experience in restaurant and test kitchens, and this blog is a space for me to showcase recipes I've developed. While I'm still getting the hang of food styling, each recipe is carefully tested and (boyfriend) approved. 
In addition to recipe development and testing, I am an experienced freelance writer, reporter and illustrator. Need help cleaning up or designing your resume? I've got you covered. Looking for a writer to cover a story or help craft a blog post? I can help. On the food side, if you ever want someone to cater for you or teach you the easiest way to chop an onion, reach out! 
Get a taste for what I have to offer
Follow me on Instagram for my latest recipes, or get a dose of my writing delivered straight to your inbox when you sign up for graceFULLy, my monthly newsletter about all things food, complete with recipes, how-to's, illustrations and stories.