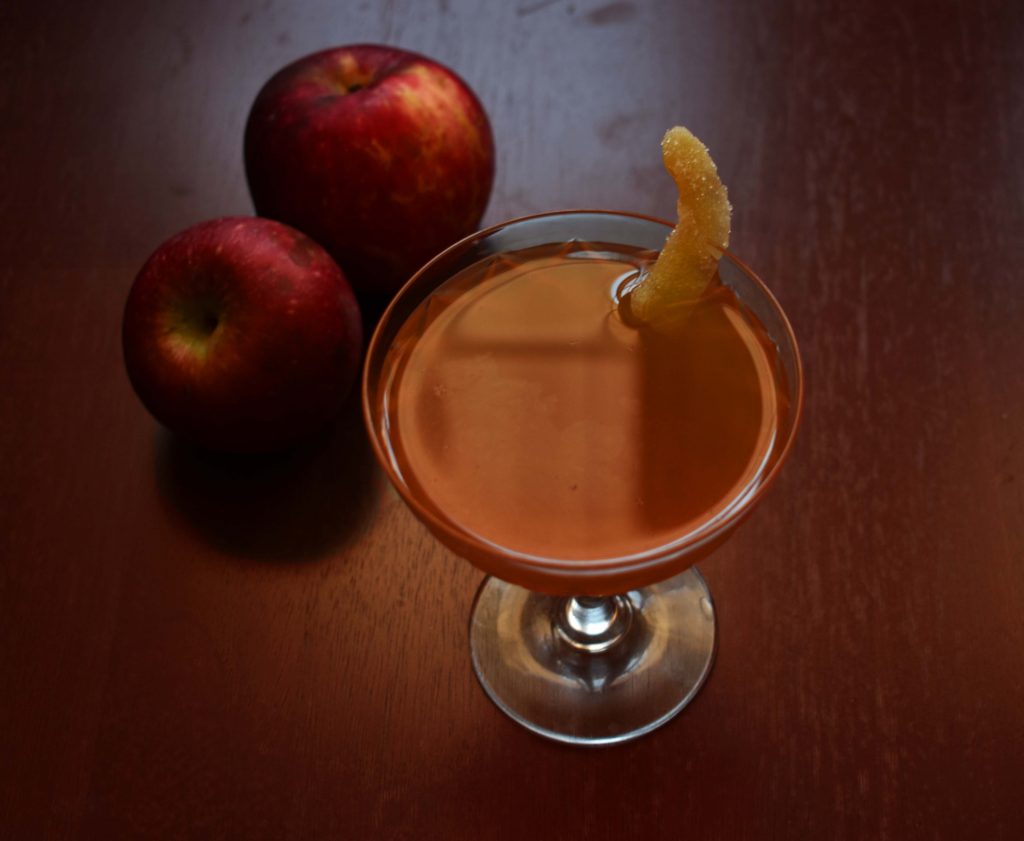 A hot cup of spiced apple cider is a simple fall pleasure that I for one, am won't to miss. Tendrils of steam waft up from your cup, and from inside your cozy abode all is well with the world. I wanted to take that cozy experience and amp it up for a more adult audience. Enter a cream soda syrup infused with ginger, cinnamon and star anise (a nod to J.K. Rowling's butterbeer) and booze, and a simple cup of cider became a swarthy cider punch. Note: This recipe is for a cold drink, but to create a hot version, heat the apple cider in a crockpot before adding the alcohol and other ingredients. Leave on low heat to keep warm.
Apple Butterbeer Punch
2 cans cream soda
2 1-inch pieces of ginger, bashed lightly with a knife
1 stick cinnamon
1 star anise
4 cups unfiltered apple cider
1.5 cups spiced rum OR 1.5 cups bourbon
1/2 cup amaretto (if using rum) OR 1/4 cup amaretto (if using bourbon)
bitters
Garnish: 2 apples, sliced into rounds; candied ginger for cocktail rim
Pour cream soda into soup pot. Add ginger, cinnamon and star anise. Bring to a boil (keep an eye on it and stir as needed, it will tend towards overflowing), and reduce to a simmer. Let simmer for 10-15 minutes, until a runny syrup consistency. Let cool for 5 minutes.
Using a bar spoon or wooden spoon, mix apple cider, rum or bourbon, amaretto, cream soda syrup and 4 dashes of bitters together in a punch bowl or large mason jar.
To serve, garnish with apple rounds or put out glasses with candied ginger on the rim. Alternatively, to make this even more autumnal, dip glass rims into apple cider, then into a cinnamon-sugar mixture, before filling with punch.