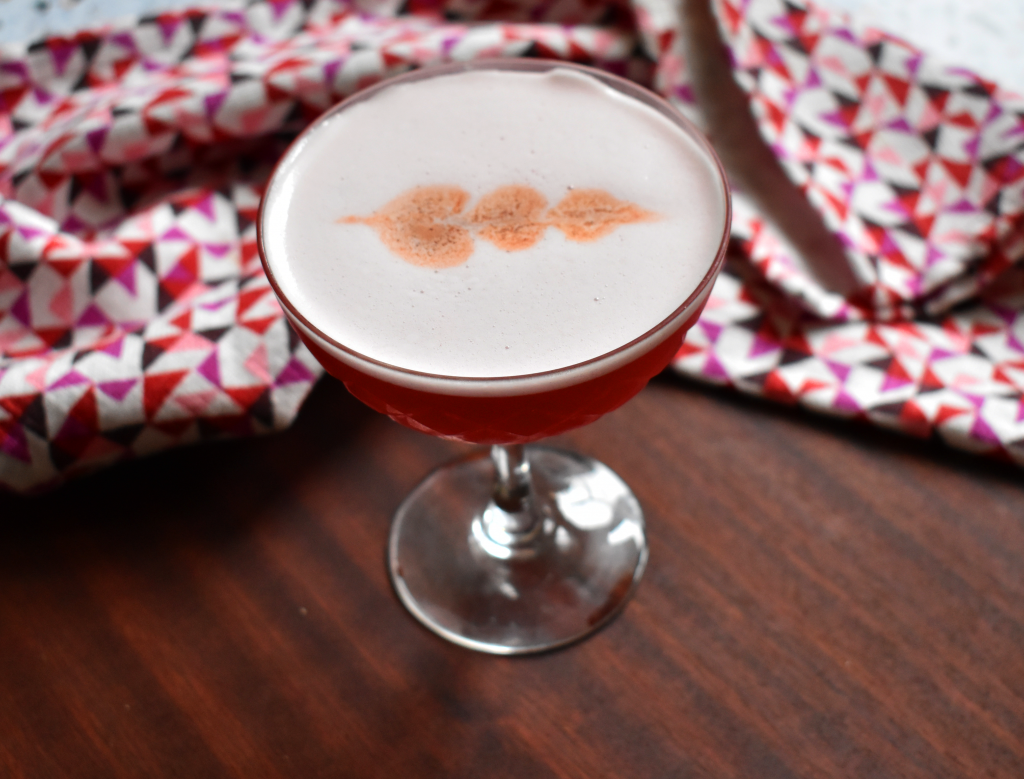 Walk along a trail in New England in the fall and you might be lucky enough to smell the sweet, intoxicating scent of wild concord grapes. Pick a few cups of them and the possibilities are endless: concord grape pie, preserves, sorbet, juice. To preserve the essence of concord grapes, I blitzed about 3 cups of them in a blender, strained them, added a few tablespoons of whey and let the juice ferment. Throughout fermentation, I strained the juice again, whittling it down to a mere 2 cups, and added sugar to get a little more fermented flavor. The result was a sweet, slightly tangy, aromatic juice that blended perfectly with maple syrup, gin and amaretto to create a mashup of a flip and an amaretto sour.
2 oz gin
1 oz fermented concord grape juice
1 egg white
1 oz lemon juice
1 oz maple syrup
1/2 oz amaretto
three dashes bitters
Place ingredients in shaker filled with ice, and shake until sides of shakers get cold in your hands. Strain into a coup glass, and place three drops of bitters in a row. Drag a toothpick through the bitter drops in each direction. Serve.